The Premiere Roofing Contractor in Covington, LA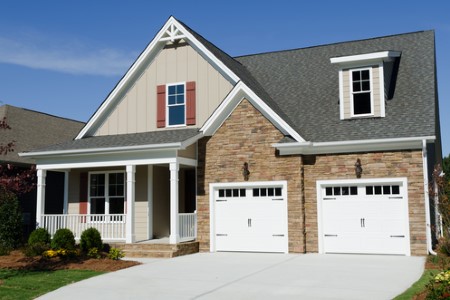 Blueprint Roofing & Construction offers a full line of residential and commercial roofing contractor services in Covington. Our roofing contractors, siding contractors, and gutter contractors have many years of industry experience. Our experienced professionals offer you fine-quality workmanship and service you can trust.
As a local, family-owned business, Blueprint Roofing & Construction is proud to serve the Covington communities. There are so many beautiful historic homes in the area, and we've worked on many of them in the past. We want you to know your property, whether commercial or residential, will be treated with the utmost care and respect. We would be honored to become your go-to Covington roofing, siding, and gutter professionals today.
FREE Estimates & Consultations
Serving Covington Since 2006
Experienced & Dedicated Professionals
Residential & Commercial Services
Roof Repairs
It's always good to take care of the roof repairs as soon as possible in order to protect your Covington home from water damage. However, leaks can go on for some time before they reach an area inside your home that is noticeable. If you've noticed some drywall damage or actually have water dripping down from the ceiling, call our Covington roofing contractors for roof repairs.
We can troubleshoot any problem you are having to determine where the leak is originating. We'll offer you a reasonable estimate for the roof repairs needed to restore the roof to a waterproof and protective condition. Schedule your FREE estimate today.
Commercial Roofing
Our roofing contractors have many years of commercial roofing experience in the Covington area. We've been providing roof repairs, replacements, inspections, and other services to local businesses since 2006 and have been working in the industry much longer. Whether you have a commercial flat roof, metal, or shingle roof, we are the local experts who can help you keep your roof in great shape.
Roof Replacement
It's always a little stressful when you are told you need a roof replacement, though sometimes you've known the time was coming. If we are repairing your roof or you've been advised to get a roof replacement, our roofing contractors will make it as easy on you as possible. We'll provide you with a competitive estimate and explain in detail what needs to be done to replace your roof.
Roof Types -" Asphalt Shingles, Metal Roofing, Flat Roofing
Owens Corning & GAF -" Quality Roofing Materials with Great Warranties
Top-Quality Roof Installation Workmanship
Full Crew Provides Efficient Roof Replacements
Siding
Protective siding is a great option for any home that needs a facelift. Whether you have an older or newer home in Covington, the installation of our quality siding is just what you need to enhance the curb appeal and protect your house from the hot and humid climate in our area.
Are you ready to look at siding colors, types, and styles? Let us know so we can set up a free consultation to go over the options we offer.
Recent Projects in Covington, LA