Top Local Roofing Contractor in Mandeville, LA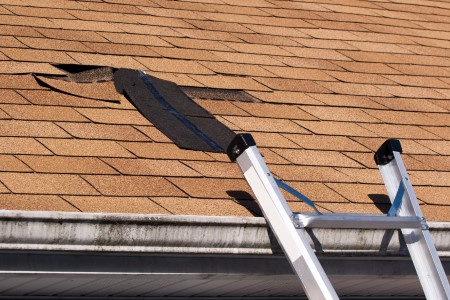 When it comes to services for your roof, siding, or gutters, the only name you need to know is Blueprint Roofing & Construction. Our Mandeville roofers and other construction professionals would love to be your go-to provider of repairs, maintenance, replacements, and installations.
We are a local family-owned and operated business who has been serving the Mandeville area for over a decade. Our roofing contractors and other specialists have many years of experience in the residential and commercial industry. If you have any further questions or would like to set up a FREE estimate, give us a call. We are always open to provide service.
Roof Repairs
When you hire a Mandeville roofing contractor to repair your roof, you expect to have no more problems with leaks. Unfortunately, what you expect and what you get are not always the same. With Blueprint Roofing & Construction, you'll have a 5-year labor warranty to depend on.
We care about the reliability of the roof repairs we offer. Our roofing contractors are experienced professionals who live and work in the Mandeville area, and we do all we can to provide reliable service that the community can count on. Let's get started by setting up a free estimate and consultation today.
Residential & Commercial Roof Repairs
5 Year Labor Warranty
Local & Reputable Company
Commercial Roofing
Are you looking for a commercial roofing contractor for maintenance, repairs, installations, or replacements? Whether you own or manage a flat roofing system, metal roofing, or standard asphalt shingle roof, we are your local commercial roofing specialists. Let us help you get your roof in great shape. We offer you reliable service that you can depend on anytime you need it.
Roof Replacement
As a roofing system ages, there's no getting around the fact that a roof replacement becomes necessary. While dealing with an aging roof can be frustrating, a roof replacement can cure the continual problems.
If your roof has held on for so long and it's time to do something about a replacement, this may be the right time for you to consider a better roofing material. Something like a metal roofing system may be the answer to owning a long-lasting roof that requires very little maintenance. Whether you choose to go with standard asphalt shingles or a new roof type, our Mandeville roofing contractors would be happy to assist you.
Siding
Siding installation can solve the ugly curb appeal problem you've been dealing with. You won't recognize your home after our siding contractors are finished with the facelift.
In addition to standard and premium siding styles, we offer an affordable siding product that can cover any old brick, stone, concrete, or wood siding that would normally be removed. This may be the right solution to give your property instant curb appeal. Let us go over the options with you and give you our best advice today.