Best Local Roofing Contractor in Lacombe, LA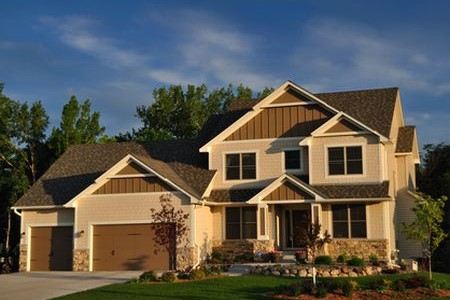 Have you been searching for an experienced roofing contractor in Lacombe? Blueprint Roofing & Construction is here to assist you today. Take advantage of our FREE estimates if you need any of the services our Lacombe roofing contractors and siding professionals offer.
We provide a full line of residential and commercial roofing services for flat roofs, metal roofs, and shingle roofs in Lacombe. Our siding installations are completed by experienced installers who use quality products. Our roofing contractors also install and replace gutters. All of our work is done according to code. If you would like to schedule an estimate and consultation, contact us today!
Fast & Friendly Service
Serving Lacombe Since 2006
Open 24 Hours
Residential & Commercial
Roofing, Siding, Gutters
Roof Repairs
Blueprint Roofing & Construction is your local specialist in roof repairs. We repair residential and commercial flat roofs, shingle roofs, and metal roofs. There's no leak or issue we can't solve.
Our roof repair service is available 24 hours a day. We're always open, so call us when you have those emergencies that can't wait. We'll make sure the leaks are repaired correctly and that all other issues are solved right the first time.
Commercial Roofing
Do you have a commercial flat roof in Lacombe that's causing you problems? Our roofing contractors can help you assess the condition of the roof and advise you of the best solution to stop the leaks. Your business counts on operating at full-steam every day. Don't let roof leak troubles get you down. Our commercial roofing contractors will be able to pinpoint the problem areas with your roof and repair it for you.
Roof Replacement
Do you need a roofing contractor who can take care of a roof replacement for your home or business in Lacombe? Our professionals can assist you with the roof replacement. We do quick but accurate work that you can depend on to be of the highest quality. Whether you need shingles, metal roofing, or a flat roofing system replacement, we have the experience and dedication to get the job done right.
Asphalt Shingle Roof Replacements
Metal Roof Replacements
Composite Roof Replacements
Flat Roof Replacements
Siding
Many homes in Lacombe need new siding. If you've been thinking about siding installation for your home or commercial building, let's talk about your goals. We can help you to transform the look of your property with quality siding materials that enhance the architectural style and beauty of the building.
Since we offer FREE estimates, why not set up a consultation where we can go over the details of the work involved and what the siding installation would cost.
Gutters
Is your home missing gutters? Or, perhaps your old gutters need to be replaced? If it's time to do something about gutters on your home or building in Lacombe, we can offer you a competitive estimate. We'll help you to choose new gutters that go great with the color and style of your building and then install them correctly. You'll get a quality guttering system that lasts.