Our Roofing Services Throughout New Orleans Area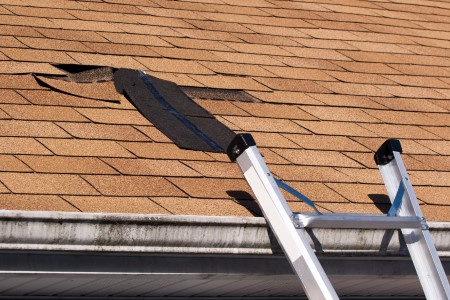 Are you wondering who to call for roof repairs in New Orleans? Blueprint Roofing & Construction provides quality service you can rely on. We offer you the kind of roof repairs service that we would expect for our own homes.
Our experienced residential roofing contractors are local to New Orleans. We've been working on homes and buildings in the area for over a decade, including the beautiful historic homes that need special attention.
When we provide your roof repairs, you will enjoy a 5-year labor warranty. If there's a problem with the roof repair, the labor portion will be covered. Our roofing company makes sure you get quality materials from name-brands like Owens Corning and GAF who provide good product warranties.
Quality Roofing Services Since 2006
24-Hour Roof Repairs Available
5-Year Labor Warranty Provided
Metal, Flat, Asphalt Shingles, Composite Shingles
24 Hour Roof Repairs
Do you need a New Orleans roofing contractor to provide you with roof repairs right away? Whether your roof has been hit by hail or the shingles have just finally worn out, we are ready to respond to your call. You can count on our services 24 hours a day.
The roof of your home is an important protection for you and your family. It also protects the rest of your house from water damage, sunlight, and other issues. If it's not doing its job, you'll eventually notice the signs but may not for quite some time. In the meantime, there can be rotting, mold, or other problems going on that you didn't know about.
Let us assess the condition of the roof from top to bottom and give you an estimate for the roof repairs. We'll provide you with all the details which cover everything necessary to restore your home's roof.
Our Roof Repairs Cover:
Roofing shingles
R-panel roofing
Soffit and fascia repair
Gutters
Chimney flashing
Flat roofs (modified bitumen)
Shingles
Metal roofs
Torch down modified roofs
Recent Articles
4 Signs It's Time To Replace Your Commercial Roof
While the roofing to your New Orleans commercial property likely boasts a higher level of durability and a longer lifespan than its residential counterparts, this doesn't make it immune to damage or mean that it will never have to be replaced. While most commercial roofing problems […]
Signs That You Need a New Roof
The condition of your roof has a direct impact on not only the look but also the level of safety in your home. To keep your New Orleans home looking great and, more importantly, to keep it strong, stay on top of your roof repair needs. Otherwise, you […]