What Type Of Roof Is Good For Your New Orleans Home?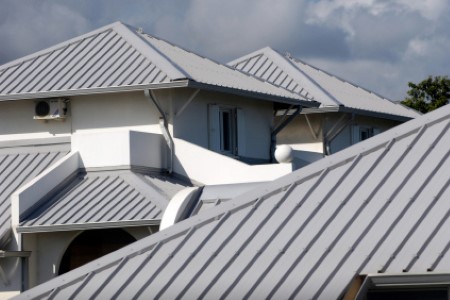 Are you looking for a roofing contractor who can provide you with quality roofing materials and services? We offer you the best name brand products from Owens Corning and GAF. Whether you are interested in asphalt shingles, metal roofing, or flat roofing materials, you'll enjoy having access to long-term or LTD Lifetime product warranties and a 5-Year labor warranty.
Our New Orleans roofing company wants you to have a strong and durable roof that lasts. Let us offer you a detailed consultation where we can discuss the different roof types and materials available for your New Orleans area home today.
Asphalt Shingles
Asphalt shingles are the most popular choice for homeowners in Louisiana. This roof type is available in a number of different shingle styles to suit any budget. Among the asphalt shingle styles we offer are the algae-resistant shingle, designer shingle, standard 3-tab shingle, and architectural shingle. We can help you choose the right solution to enhance the style of your home, save money, and delay the next roof replacement for as long as possible.
Flat Roofing
As you know, flat roofing systems need specific materials and products that are made for this roof type. Our commercial roofing contractors are specialists in modified bitumen and torch down modified bitumen roofs. This roof type makes building maintenance easy and is known to last for more 20 years. Our commercial flat roofing contractors only use quality materials made by GAF so your roof repairs and replacements last for as long as possible.
Metal Roofing
Interested in metal roofing? Whether you are going for a metal roof that looks like real slate, you need a budget-friendly metal roof, or you love the sleek standing-seam metal roof type, you'll have plenty of great options for a roof replacement with Blueprint Roofing & Construction. Our roofers are specialists in metal roof repairs and replacements in the Greater New Orleans area including the North and South Shore areas. We are open 24 hours a day!