Why R-Panel Roofing Is A Top Roof Replacement Choice in New Orleans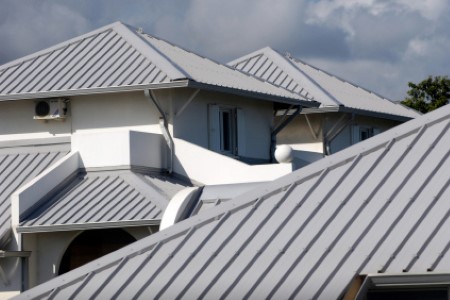 R-Panel roofing is a good roof replacement material for all types of buildings and homes in New Orleans. Whether you own a metal building or a home with traditional brick and mortar siding, there are a few reasons why R-Panel roofing would be a good roof replacement material.
Let's first discuss what R-Panel roofing is before we cover why it might be the right choice for your home or commercial building in New Orleans.
What Is R-Panel Roofing?
R-Panel roofing is made of corrugated 26ga steel and is fastened to the roof externally. The surface is either a raw metal finish or is pre-painted in your choice of color.
R-Panel roofs are not the same as standing seam metal roofs, though they do look very similar. The steel is corrugated rather than flat with a few ridges. The ridges and grooves alternate in a tighter pattern than those of a standing seam roof. Standing seam metal roofs are usually 24ga rather than 26ga.
Most of the SMP paint finish colors have a 5 year warranty and qualify for Energy Star savings. R-Panel roofing is more affordable than standing seam metal roofing.
Benefits of R-Panel Roofing
Affordability -" R-Panel roofing can be installed over existing asphalt shingles as a retrofit. It can also often be installed over existing metal roofs of commercial buildings. Without the tear-off labor and disposal costs, the R-Panel roofing is the most affordable metal roof type.
Durability -" R-Panel roofing is a high-performance metal roofing system. It is Class-4 hail resistant, fire resistant, and rated for 140 mph wind resistance. Some R-Panel roofs are covered by a 30-year paint warranty. Some qualify for insurance discounts.
Aesthetics -" As mentioned, you can have the R-Panel roofing panels pre-painted in your choice of custom colors. This allows you to choose a designer color that makes your roof look attractive with the style of your home.
Disadvantages of R-Panel Roofing
Maintenance - R-Panel roofing will need more maintenance through the years than a standing seam metal roof, specifically where the fasteners are exposed.
Visual - The fasteners of an R-Panel roof are exposed instead of hidden. It also doesn't accommodate flashed brackets. Some people prefer a more streamlined look.